Huge fish sells for 74m yen as conservationists call for moratorium to help stabilise plunging Pacific stocks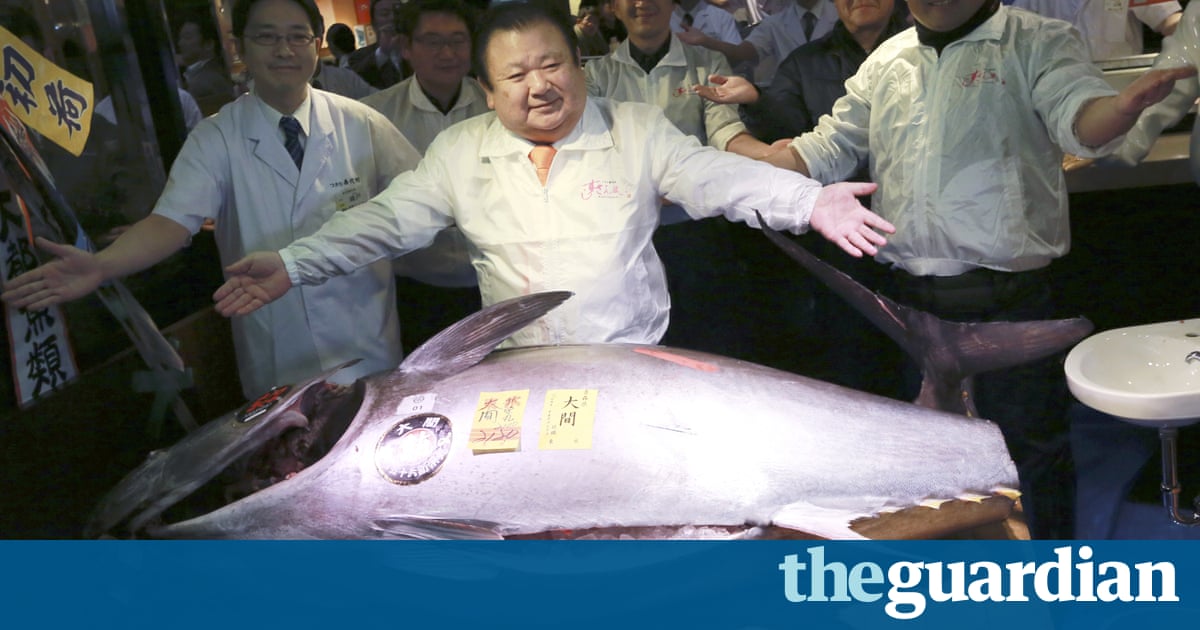 A bluefin tuna has fetched 74.2m yen (517,000) at the first auction of the year at Tsukiji market in Tokyo, amid warnings that decades of overfishing by Japan and other countries is taking the species to the brink of extinction.
The 212kg fish, caught off the coast of Oma in northern Japan, was bought by Kiyomura, the operator of the Sushi Zanmai restaurant chain, after its president, Kiyoshi Kimura, outbid rivals for the sixth year in a row.
The first auction of the year at Tsukiji always attracts high bids from restaurants hoping to turn the publicity associated with the event into a marketing opportunity. Kimuras bid, which works out at 350,000 yen per kilogram, is the second highest since the market started keeping records in 1999. The 155.4m yen Kimura paid for a bluefin in 2013 is the highest bid ever recorded.
At the price he paid on Thursday, a single piece of fatty tuna sushi would cost about 25 times the 400 yen his dozens of restaurants usually charge for the same cut.
Kimura, whose bids have earned him the nickname tuna king, said the fish was a bit expensive, but I am happy that I was able to successfully win at auction a tuna of good shape and size.
Kimura added he was looking forward to serving it at his restaurants. I want everyone to taste this delicious tuna, he said as he posed with his prize bluefin.
Read more: https://www.theguardian.com/world/2017/jan/05/bluefin-tuna-sells-for-500000-at-japan-auction-amid-overfishing-concerns